Home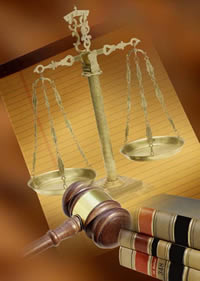 At the Law Office of Elayne M. Perez, PA, we give our clients a fresh start and a second chance at financial security. We help clients reduce or eliminate their debts through bankruptcy. Protection of their assets is always one of our top priorities. We work to stop foreclosure, to stop repossession and garnishment, and to protect retirement funds and personal property. Our goal is to help each client regain financial health and move forward in life in a positive manner.
To arrange for a free initial consultation with the Law Office of Elayne M. Perez, PA, call our office today.
We can advise and represent you in these and other matters:
Bankruptcy counseling— At your free initial consultation, we will discuss the Advantages and Disadvantages and help you make the decision that is right for you.
Chapter 7— We will eliminate as many debts as possible, while enabling you to keep most of your personal property.
Chapter 13— Our firm will work to reduce your debts and develop an affordable debt reorganization plan designed to pay off your debts and restore you to financial wellness.
Stopping foreclosure and repossession- We can litigate mortgage foreclosure complaints or use the bankruptcy laws to stop foreclosure, stop repossession and obtain debt relief for you.
Loan Modifications— Our firm helps people reduce their mortgage payments and outstanding loan amounts.
Short sales— We can help you get out from under an unmanageable mortgage, while protecting your interests.
Debt Negotiation- Attorney-conducted negotiations with creditors can sometimes help you restructure your debt and avoid bankruptcy. Unlike many "credit counseling services" and companies offering "debt settlement plans", an attorney can help you determine if a settlement is in your best financial interest.
We are a debt-relief agency. We help people file for bankruptcy relief under the Bankruptcy Code.
We offer a FREE consultation with no obligations. Evening and weekend appointments are available for your convenience.

746 N Magnolia Avenue
Orlando, FL 32803
407-545-4400 (phone)
407-545-4401 (fax)
info@eperezlaw.com (email)

DISCLAIMER: Nothing in this web site should be construed as legal advice to you and does not establish an attorney client relationship between us. You should not rely upon any information contained herein without separate independent legal counsel, research and advice. We are under no obligation to respond to correspondence, including, without limitation, email. Nothing contained herein should be construed as an endorsement of any and all products or services contained herein or accessible herethrough.
The hiring of a lawyer is an important decision that should not be based solely upon advertisements. Before you decide, ask the lawyer to send you free written information about the lawyer's qualifications and experience. Additionally, with respect to any case results mentioned in or through this site, if any, not all results are provided, the results are not necessarily representative of results obtained by the lawyer, and a prospective client's individual facts and circumstances may differ from the matter in which the results are provided.